---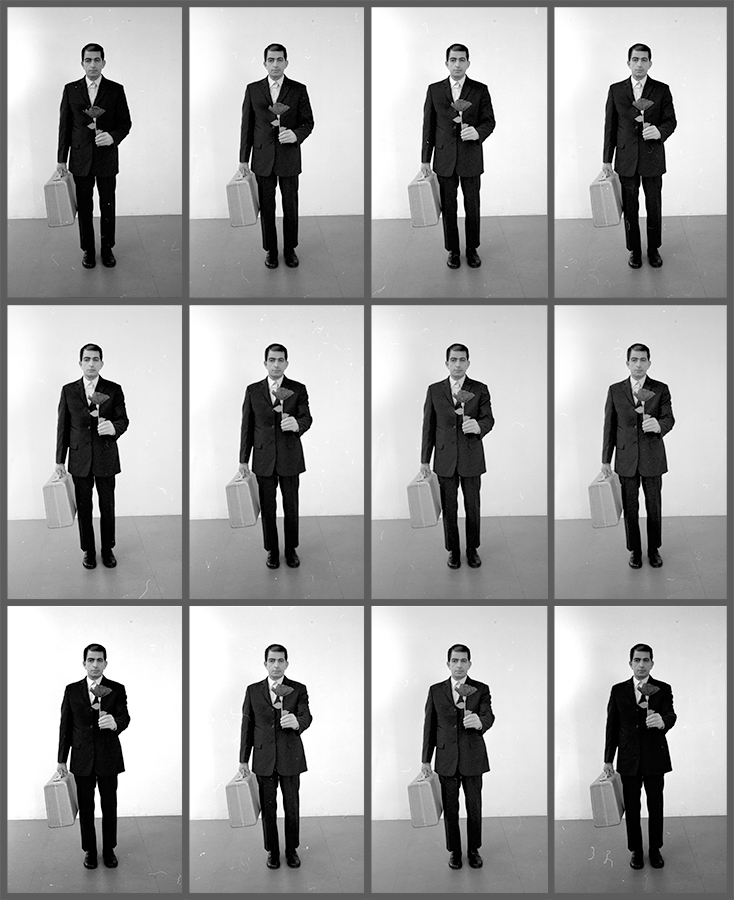 3 Seconds , photographs
2004, consisting of: 24 analog photographs, 60 x 40 cm each.
3 Seconds video, 00:03 min., b&w/silent

In reference to the history of photography (Muybridge) and to early film, the work consists of a series of 24 analog photographs that were also unified in a very short film. The first sequence of 3 seconds is looped and combined with the second sequence of the same imagery but played backwards. As part of the series my "Super Heros", the protagonist of the film is the "Migrant", this time offering a flower in the direction of the camera – in search of an encounter, a human touch.
---
شهرام انتخابی 尚莱姆_恩特卡比
Shahram Entekhabi is an German-Iranian- artist, curator & architect, currently living & working across Tehran, Iran - Berlin, Germany and Europe.
---